Investor Profile
An insight into the profile of our investors

Aavishkaar Group (Promoter)
The Aavishkaar Group are global pioneers in taking an entrepreneurship-based approach towards development. The Group is focused on developing the impact ecosystem in the continents of Asia and Africa. Aavishkaar Group manages assets in excess of USD 1 billion across Equity and Credit, with 7,000+ employees present across India, Indonesia, Bangladesh and Kenya. The Group's ecosystems include Aavishkaar Capital - Pioneer in equity led impact investing, Arohan - One of India's largest Technology led Financial inclusion platform, Ashv - specialized lender to small and growing businesses, Intellecap – Thought Leader and Advisory business with a focus on sustainability and Sankalp Forum – one of the world's largest inclusive development led platform. The Group's shareholders include TIAA-Nuveen, Triodos Bank, Shell Foundation and Dutch Entrepreneurial Development Bank, FMO. The investments into Arohan Financial Services Limited have been done through Aavishkaar Venture Management Services Pvt Ltd and Intellectual Capital Advisory Services Pvt Ltd.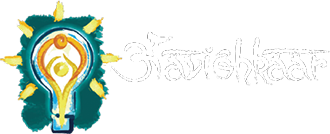 Aavishkaar Goodwell India Microfinance Development Company II Ltd (Institutional Investors)
Aavishkaar Goodwell is a for-profit business development company that provides equity finance and hands-on support to enterprises active in the microfinance sector in India on a socially and commercially sustainable basis. Aavishkaar Goodwell is a joint initiative of the teams behind Dutch social investment firm Goodwell Investments and Aavishkaar India, the world's first for-profit micro venture capital fund.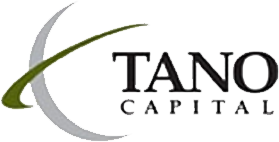 Tano India Private Equity Fund II
Tano Capital is an independent fund manager of two private equity funds : TIPEF-I and TIPEF-II, aggregating USD 211 MM. It was co-founded by Chuck Johnson, Hetal Gandhi and Carlton Pereira in 2006. The funds are focused on providing growth capital to Indian companies across diverse sectors such as Consumer, Pharmaceuticals, Financial Services, Engineering and Manufacturing.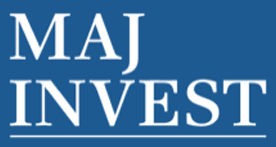 Maj Invest Financial Inclusion Fund II K/S
Maj Invest is a Danish asset management company with about USD 17 billion under management, providing services in asset management and private equity. With headquarters in Copenhagen, Denmark, the company employs about 107 highly skilled professionals worldwide. Maj Invest was founded more than 15 years ago and is fully owned by management and employees. The financial inclusion business area is one of the several business areas of Maj Invest and operates on Maj Invest's regulated institutional platform with its own dedicated team supported by the legal, financial and administrative departments. The financial inclusion team of eleven people is based in Copenhagen and in regional offices in Lima, Peru and Mumbai, India. Maj Invest Financial Inclusion Fund II K/S (Fund II), was established in 2015 and has invested in seven companies around the globe.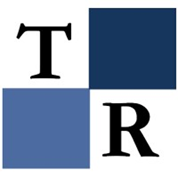 TR Capital III Mauritius
TR Capital is a leader in secondary private equity investments in the Asia-Pacific region. The firm focuses on providing liquidity solutions to owners of private equity assets through Secondary Direct (single asset) and Fund Restructuring (portfolio) transactions. The firm targets significant positions in established leaders in the Technology, Digital Consumer and Healthcare sectors. TR Capital is an active investor/shareholder and works with its portfolio companies to optimize their business models and capital structures. TR Capital currently manages four funds and total capital commitments of close to USD 1 billion. Its sophisticated investor base includes sovereign funds, pension funds, asset management firms, financial institutions, entrepreneurs, and family offices. Founded in 2007, TR Capital has subsequently closed 36 secondary investments and built a solid track record with TR Capital Fund I (2008), TR Capital Fund II (2012), TR Capital Fund III (2016) and TR Capital Fund IV (2019). TR Capital's 20 professionals are based in offices in Hong Kong, Shanghai and Mumbai.

Michael & Susan Dell Foundation (MSDF)
The Michael & Susan Dell Foundation is dedicated to transforming the lives of children living in urban poverty in the United States, India, and South Africa through its various activities.